Where can I go to check my grades?  PowerSchool
How can I access my school email?  Email URL // Login: tashacandela@shorian.org // Password: Computer Login Password
When do I have to leave your amazing class?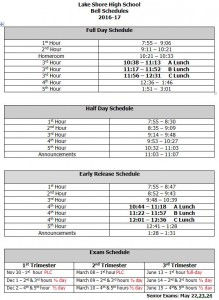 Where do I sit in your class? t1-wd-tc, t2-sc-tc-1, T3 SC TC

Office Birthdays: Office Birthdays
What clubs do we offer at LSHS? clubs-7
I'm hungry.  I know I cannot have food or beverages in the computer lab.  When may I eat?

What are the teacher schedules? 2nd-trimester-class-schedule-2016-17
What does your sub plan sheet look like? sub-2016-17
Do you offer extra credit or an incentive?  Yes.  Out of your Zone Assignment How much is it worth?  That depends on you.  Additional extra credit opportunity? Candela's Extra Credit Opportunity and Student Waiver.  Special incentives? Hybrid Incentive.
What if I do not know what a word means?  Definr or Visuwords
Where can I find pictures? Use Create Commons!
Where can I listen to music? BluePlaylist or Pandora
What are the computer lab expectations? Computer Lab Rules
May I use my cell phone in your class? Cell Phone Policy
Can I cheat? No.
Who are you? About Candela
What is your favorite free picture editing site? iPiccy and PicMonkey
What are some fun logo creators? Buttons and Banners
What is your favorite graphic organizer website? Text 2 Mind Map
What is your favorite book publishing website? Lulu Jr.   Grant Request – Colleen
Do you have free paper? Free Paper
Do dinosaurs visit your classroom? Dinosaur
I am enrolled in your web design class.  Can I see website examples?  Sure!
What is your favorite backchannel for conversation?  Glad you asked.
How can I access Blackboard?  Visit Blackboard.  Login:  lakfirstlast    Password: same
Do you have any icebreaker assignments?  Yes.  Pinterest is a Virtual Pinboard. It organizes and shares all the beautiful things you find on the web. People can use pinboards to plan their weddings, decorate their homes, find food items and organize all their favorite items. Download pinterest template. Decide on 6 different favorite categories that represent you which could be sports, animals, food, candy, etc. Then, find 9 different photos that would fit in each category.  Fill it in, save, take a screenshot of your work, and submit.
What movies do you possibly show in class?  POH // Rudy // Growing Up Online // Digital Nation // The Social Network // 60 Minutes Facebook // Inside the Mind of Google
Flyers: Clubs. Connect PDF. Template: Connect.
Emergency Sub Lesson for all classes: intel_internet_worksheet.
Constant improvement is key to becoming a better teacher.  Web Design, please take this survey. Career Field Experience, please take this survey. Thank you!
Boring teacher stuff: Conferences.
Where can I locate the summer school information? Odyssey Letter OdysseyWare Computer Lab Rules and Expectations OW OdysseyVirtualSyllabus
Who was the presenter for Internet Safety? Douglas Rivers @ (586) 531-0473
Who was the presenter for Specs Howard? Chris Meller @ (248) 228-8932
Who is a great presenter for presentations? Jonathan Kelch @ (248) 410-2914 or jonathan.kelch@gm.com
Who drew that cute picture of you on your banner?  Oh, that's Gabii.  She's awesome.   Who drew that cute apple picture?  I did.  It's mediocre.  🙂